Ring Recalls 350,000 Video Doorbells over Fire Hazard Concerns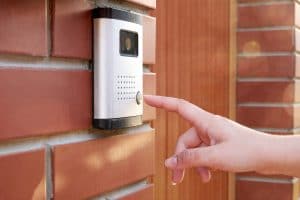 The popular video doorbell manufacturer Ring has recalled approximately 350,000 video doorbells upon receiving multiple reports of the devices catching on fire. The fire hazard potential of these products affects the second-generation Ring doorbells. These doorbells were sold on Amazon.com and Ring's website between June and October of 2020.
The U.S. Consumer Product Safety Commission (CPSC) recently posted a notice that Ring received 23 incident reports of these doorbells catching on fire, with about eight reports of burn injuries and other reports of property damage.
The company has stated that consumers of the doorbell do not need to turn in the device, but rather should follow the instructions available on Ring's website. Also, consumers may check whether their Ring doorbell is included in the recall. Simply go to the company's support website and enter the serial number printed in the rear of the device.
The instructions on the company website indicate that if the video doorbell has been secured with the wrong screws, the battery may become damages during the doorbell installation, resulting in a possible fire hazard.
To speak with our Richmond products liability attorneys please call 804.980.7100  or send us a message through our contact form. We represent clients throughout Virginia.