Truck Drivers Left Untreated, Unable to Work Due to CPAP Machine Recall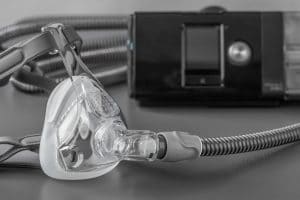 A June product recall of CPAP machines has led to a lawsuit, filed by an Oregon truck driver in an example of how corporate negligence harms working-class citizens every day. After the U.S. Food & Drug Administration (FDA) announced a Class I recall of millions of Philips Respironics CPAP and BiPAP machines, many sleep apnea patients were left to make tough decisions about whether to continue using their devices or go without critical medical treatment.
Gerry Shelton, a trucker and sleep apnea patient, alleges in his claim that, due to the recall and inability to use his CPAP machine, he was unable to perform his job as a truck driver. Further, because he could no longer use the CPAP, he experienced atrial fibrillation. He also alleges Philips was aware of the risks of the CPAP and BiPAPs before the recall.
More about the Philips recall
The voluntary recall, announced June 14, includes nearly four million continuous and non-continuous ventilators. These CPAP, BiPAP, and ventilator machines, according to the FDA, "provide invasive and non-invasive support for people needing respiratory support or treatment for sleep disorders" and "may be used in the home, hospital and other institutional settings."
The reason for the recall involves the polyester-based polyurethane (PE-PUR) foam used to reduce sound and vibration in the machines. In some cases, this foam may break down and enter the machine's airway, putting the patient at risk for inhaling or swallowing pieces of foam debris. This exposure can cause "irritation (skin, eye, and respiratory tract), inflammation, headache, asthma, hypersensitivity, nausea/vomiting, adverse effects to other organs (e.g., kidneys and liver) and toxic carcinogenic effects."
According to the FDA, over 1200 complaints and 100 injuries have been reported so far.
Philips Respironics asks customers to discontinue use and work with their physician to determine the appropriate treatment for their specific condition. They also advise stopping the use of any ozone-based cleaning products, which can exacerbate the risk, and only use methods recommended in the machine's product manual.
You can find out more at the Philips recall website.
More about the class action lawsuit
Gerry Shelton is a truck driver based in Boring, Oregon. He also suffers from sleep apnea and depends on his CPAP machine to keep him healthy and safe on the road. Because untreated sleep apnea is a condition that can affect a person's ability to drive, truckers are not permitted to perform their jobs unless they can show they are receiving effective treatment.
However, with the Philips recall, Shelton lost his access to his CPAP machine, affecting both his health and his ability to work. Because Philips provided no timeline for replacing or repairing the recalled machines, Shelton alleges that the company timed its recall announcement to coincide with its newer, safer, and more expensive model.
According to court documents filed on June 29, Shelton claims:
Philips knew about these very substantial and material risks long before the recall. Patients who use the Recalled Breathing Machines have complained about black particles in their machines for several years. Philips, however, did not warn the public or its customers about these hazards until late April 2021 and did not recall the Recalled Breathing Machines until June 14, 2021.
The lawsuit seeks a refund, replacement with a non-defective device, costs for his ongoing medical monitoring and care, and other appropriate damages for his losses.
When you are injured by a defective medical product
When you use a prescribed medical device, you do so with the understanding that an FDA-approved product is safe, effective, and will not cause detrimental effects to your health.
If you are injured by a defective medical product, you may be eligible for financial compensation. With a successful claim, Richmond product liability law allows you to seek specific types of damages:
Compensatory damages. This type of financial compensation includes the losses associated with your injuries. It can include things like medical bills, lost wages and future earning capacity, pain and suffering, or wrongful death.
Punitive damages. Typically awarded by a jury, these damages are meant to deter the defendant from further negligent behavior. Per their name, punitive damages punish the manufacturer if their actions were intentional or malicious.
Truck drivers should never have to choose between their jobs and their health. The Philips recall leaves sleep apnea patients without safe or cost-effective options. At the moment, for people like Gerry Shelton, they can either go without treatment, use the dangerous CPAP devices anyway, or purchase a new product at full price. None of these options are fair to Shelton or anyone else.
When medical device manufacturers act in a negligent manner and leave patients and consumers in the lurch, product liability attorneys must stand up and take action. Here at Phelan Petty, our legal team is here to fight for your rights. To learn more about how we can help you, please call 804-980-7100, or fill out our contact form. We serve Richmond and all of Virginia.