Good vs. Uber – a $63 Million Question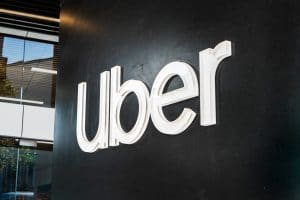 Uber and Lyft have millions of users across the country. Whether you are looking for a safe ride home after having a few drinks with friends, need a lift to a doctor's appointment, or simply want some dinner but do not feel like cooking, rideshare companies have you covered. This means there are also many, many Uber and Lyft drivers across the country – about 1.5 million, on average.
With so many users and drivers out and about, the chances are good that at some point, an Uber or Lyft driver is going to make a mistake and cause a car accident. Both companies carry hefty insurance policies in the event a passenger is hurt, but those policies have limits. So what happens when your injuries are significantly greater than the limits of the policy?
That is the question that Will Good had to ask himself in 2021, when he was in involved in an accident as a passenger in an Uber. He had ordered a ride from Uber that night after work, but he would not make it home, as his driver swerved and crashed into a parked car. The crash left Mr. Good a paraplegic, unable to use any part of his body from roughly the neck down.
Mr. Good filed a $63 million negligence lawsuit against Uber, claiming that the company hired someone who was a known risky driver with a stained record. Per the Boston Globe, the lawsuit seeks damages for "severe physical, mental and emotional injuries, extraordinary pain and suffering, and permanent disability." According to the Globe, he is also hoping to "catch the attention of regulators and state lawmakers so they might crack down on transportation companies they say pose as tech companies and skate safety measures, oversight, and liability."
Can Uber be held responsible for the actions of its drivers?
This is what Mr. Good aims to find out.
Generally, Uber, Lyft, and other rideshare companies classify their drivers as independent contractors, which usually allows them to skirt liability in cases where their drivers are negligent.
However, when you order an Uber, they typically apply a "safe ride fee." This fee is meant to pay for background checks on Uber's drivers, motor vehicle screenings, and safety education for the drivers. By charging this fee, it is possible that Uber may have inadvertently made itself liable for the injuries Mr. Good sustained. After all, had they conducted a proper background check, it should have revealed a driving history that includes "moving violations, crashes, at least 20 citations, and state imposed driver retraining," per the Boston Globe.
What are Uber and Lyft's insurance policies for accidents?
In 2016, Virginia passed legislation detailing requirements for rideshare vehicle insurance coverage. Under Virginia Code § 46.2-2099.52:
The following requirements shall apply to [transportation network company, or TNC] insurance from the moment a TNC partner accepts a prearranged ride request on a transportation network company's digital platform until the TNC partner completes the transaction on the digital platform or until the prearranged ride is complete, whichever is later:
TNC insurance shall provide motor vehicle liability coverage. Such coverage shall be primary and the minimum amount of liability coverage for death, bodily injury, and property damage shall be $1 million.
TNC insurance shall provide uninsured motorist coverage and underinsured motorist coverage. Such coverage shall apply from the moment a passenger enters a TNC partner vehicle until the passenger exits the vehicle. The minimum amount of uninsured motorist coverage and underinsured motorist coverage for death, bodily injury, and property damage shall be $1 million.
Uber and Lyft also have their own regulations regarding coverage for car accident claims. The limits of the coverage are based on the status of the driver.
Not Available: This status is when the driver is using his or her vehicle for personal reasons, and not for work; i.e. not accepting requests for rides from customers. The insurance policy does not apply under this status. The driver's personal insurance policy instead will cover him or her, and the coverage limit is based on that policy.
Available but No Passenger: The policy applies if the driver is working and available to pick up clients for rides, but is not yet carrying any passengers. The driver must first use or attempt to use their own insurance policy, but Uber does provide "additional coverage in this situation with liability coverage up to $50,000 per injury with a maximum of $100,000 and a maximum of $25,000 in property damage" upon request of the driver. This additional coverage can also apply if the driver's insurance does not cover the full costs associated with the crash.
Available and Carrying a Passenger: If the Uber driver is actively carrying a passenger, and both the driver and the passenger are in a crash, then they are both covered under Uber's liability insurance policy up to $1 million. So, too, are third parties such as pedestrians, motorcycle riders, other drivers, or cyclists.
What happens if Uber or Lyft denies my claim after an accident in Richmond?
If you are injured in a crash while traveling in an Uber or Lyft vehicle, the company may try to deny liability, even though Virginia law (and their own policies) guarantee a certain amount of coverage. This can add a layer of complexity to a case, especially if your own insurance company does not want to pay for a collision that should be covered by Uber's policy. Working with an experienced Richmond car accident attorney can help. Not only does it give you peace of mind, but it shows the rideshare company that you are not afraid to take your case to a jury.
We are very interested to see how the Good case shakes out, as it will likely have wide-reaching ramifications. Anything that Uber does, Lyft does; the reverse is also true. If Uber is found liable for Mr. Good's injuries, Lyft could find itself embroiled in similar negligence lawsuits, especially given its high numbers of reported sexual assaults.
Rideshare services are everywhere, and they are convenient. However, it is important to know the risks and liability should you ever be involved in a crash, either as the driver or as a passenger. The first thing you should do if you're in a crash with an Uber is consult with an experienced Richmond car accident attorney. At Phelan Petty, our skilled and hardworking team is ready to advocate for your best interests. Call us today at 804-980-7100 to schedule your free consultation; or fill out our contact form. Proudly serving all of Virginia.