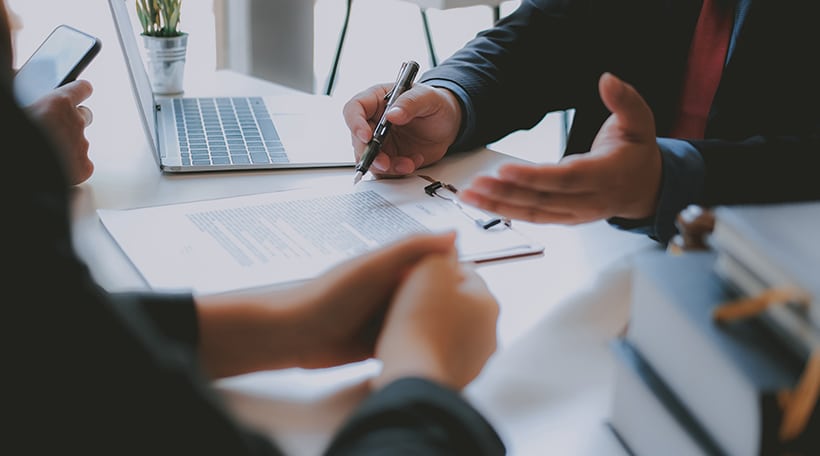 Richmond, Virginia Local Counsel Services
Phelan Petty serves as local counsel to out-of-state law firms in state and federal courts throughout the Commonwealth of Virginia, including in the United States District Courts for the Eastern District of Virginia and Western District of Virginia. We've assisted as co-counsel on cases ranging from single-event catastrophic injury and death cases, such as trucking and drowning cases, to civil rights cases and complex class actions.
If you are looking for a respected law firm to partner with as local counsel, consider Phelan Petty. We work closely with attorneys and their teams, giving them the support and insight they need at every step of a claim.
Litigants choose Virginia courts for many reasons
It's no surprise that many class action and multi-district claims are filed in our state. Virginia's federal and state courts are an appealing venue for litigants. The U.S. Chamber's Institute for Legal Reform has consistently ranked Virginia as one of the top states for litigation based on the impartiality and competence of its judges and its overall approach.
Additionally, many legal experts refer to the Eastern District of Virginia as the "Rocket Docket" because it boasts some of the fastest disposition times (from initial filing to trial) in the nation. The Eastern District is an attractive forum for litigants who seek quick results, and we are experienced in expediently handling complex matters in each of its divisions.
Take advantage of our experience in Virginia's State and Federal Courts
Like most courts, Virginia's tribunals require local counsel for out-of-state attorneys who want to practice pro hac vice. While you can search court dockets for a partner, it's better to associate yourself with someone who deeply understands the importance of local counsel and can assist you with both the pro hac vice application process and legal strategies.
The lawyers at Phelan Petty have built a reputation for their thorough approach to complex litigation and injury claims. When we serve as local counsel, we provide invaluable insight into our communities' legal players and jury pools and can connect your law firm with respected experts and other service providers in Virginia.
Respected attorneys who specialize in complex litigation
Our firm has successfully handled a wide variety of cases, including products liability, medical malpractice, trucking, securities claims, MDLs, class actions, and more. We've earned our colleagues' respect due to our sophisticated approach to litigation and our intense legal, medical, and technical knowledge. Even more importantly, our clients love us for our personalized and hands-on approach.
For more information about our results and current availability for new local counsel cases, contact us today.

A trusted partner for many out-of-state law firms
At Phelan Petty, we regularly work with out-of-state lawyers and law firms, giving them as much, or as little, help as they desire. We have served as co-counsel or local counsel on:
Civil rights matters
Asbestos-related cases
Antitrust class actions
Long-term care premium fraud class actions
These matters were addressed in Virginia's state courts as well as the Eastern and Western Districts of Virginia.
Our offices are conveniently located near some of Virginia's busiest courts
When you work alongside local counsel, you want them to know the judges' expectations, understand the defense attorney's idiosyncrasies, and provide access to administrative staff and office space. If your "local" counsel's offices are across the state, you may not get all of these benefits.
Phelan Petty's office is close to several state courts, including the Circuit Courts of Richmond, Henrico, Chesterfield, Petersburg, and Fredericksburg, as well as the Richmond Division of the Eastern District of Virginia, the Supreme Court of Virginia, and the Fourth Circuit Court of Appeals.
Phelan Petty: Sophisticated local counsel for complex Virginia cases
If your law firm needs Virginia local counsel for a complex legal matter, contact Phelan Petty. Our lawyers are highly experienced and understand the important role that local counsel plays in a claim. For more information about our availability and approach, contact us at 804-980-7100 or online today.
References
Legal climate: Overall rankings by state (2017). U.S. Chamber Institute for Legal Reform. Retrieved from https://www.instituteforlegalreform.com/states
The content provided here is for informational purposes only and should not be construed as legal advice on any subject.
And if you have been injured in a car, truck, or motorcycle crash in Virginia, please contact us right away to get a free, no-risk assessment of your case from an experienced auto accident attorney.