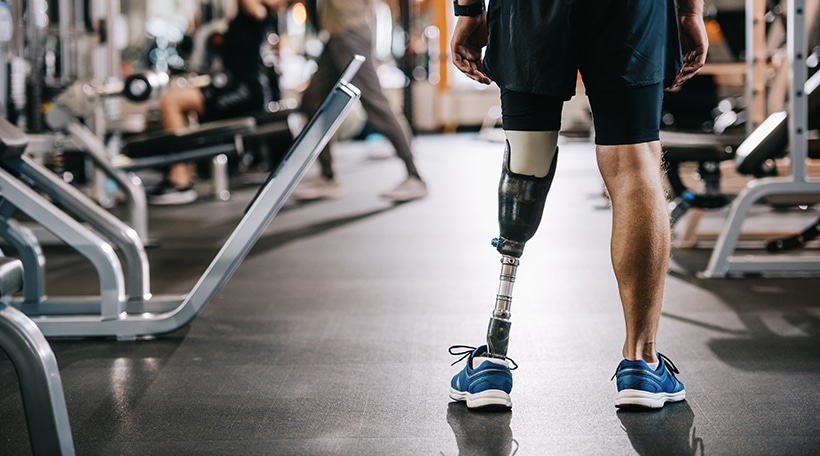 Catastrophic Injury Attorneys in Richmond
Handling Loss of Limb Claims
Helping amputation victims throughout Virginia
At Phelan Petty, our lawyers are prepared to fight on behalf of our clients in Richmond and throughout Virginia who have lost limbs because of another's negligence. We put the full force of our firm behind your case to achieve the best possible outcome for you. Contact us to learn more about how we can help.
What causes loss of limb injuries?
Car accidents, work-related accidents, explosives, vascular infections, and crushing injuries are some of the more common causes of limb loss. In very rare circumstances, amputation injuries could be caused by medical negligence resulting from undiagnosed and/or untreated infections, or gross negligence such as amputation of an incorrect or healthy limb.
Patients may have to have limbs amputated if those limbs are too damaged to be treated, or if they pose additional health risks, such as necrosis.
Operating equipment without proper safety measures in place places workers at the highest risk of limb loss. According to the U.S. Occupational Safety and Health Administration (OSHA), the operation of roll-bending machines, roll-forming machines, conveyors, mechanical power presses, printing presses, power press brakes, drill presses, milling machines, meat grinders, food slicers, band-saws for meat-cutting, are all associated with amputations.
What are the effects of an amputation/loss of limb injury?
Amputation victims experience severe side effects associated with the loss of a limb, including poor blood circulation and severe pain in the part of the limb that remains. These side effects often require continuing, long-term treatment to manage the pain.
Additional complications stemming from a loss of limb include cysts and sores at the site of the wound, phantom pain in the missing limb or digit, or an increased risk of infection. Amputees often require pain medications and the use of prosthetic limbs or limb attachments to help with mobility.

What are the average costs of an amputation/loss of limb injury?
The Journal of Bone and Joint Surgery published a study finding that the out-of-pocket medical costs of an amputation exceed $90,000 in the first two years, and $500,000 during the victim's lifetime. These out of pocket costs do not include the loss of earnings resulting from the inability to work.

Filing a lawsuit for a catastrophic injury
If you have experienced the loss of a limb, you may be facing extensive medical costs related to initial emergency care, rehabilitation, and the costs of assistive and/or prosthetic devices. You might not be able to return to your previous place of employment and fulfill your job duties there due to your injury, requiring you to learn a new trade or accept a much lower paying job. On top of that, the emotional trauma of the accident makes the process of adjusting to the new circumstances a difficult one.
Experienced Richmond catastrophic injury lawyers
Phelan Petty represents injured clients in Richmond and throughout Virginia. To setup a free case review, call us today at 804.980.7100 or use our contact form to leave us a message.