Medical Malpractice Victims Need an Attorney Who Can Take On the Insurance Companies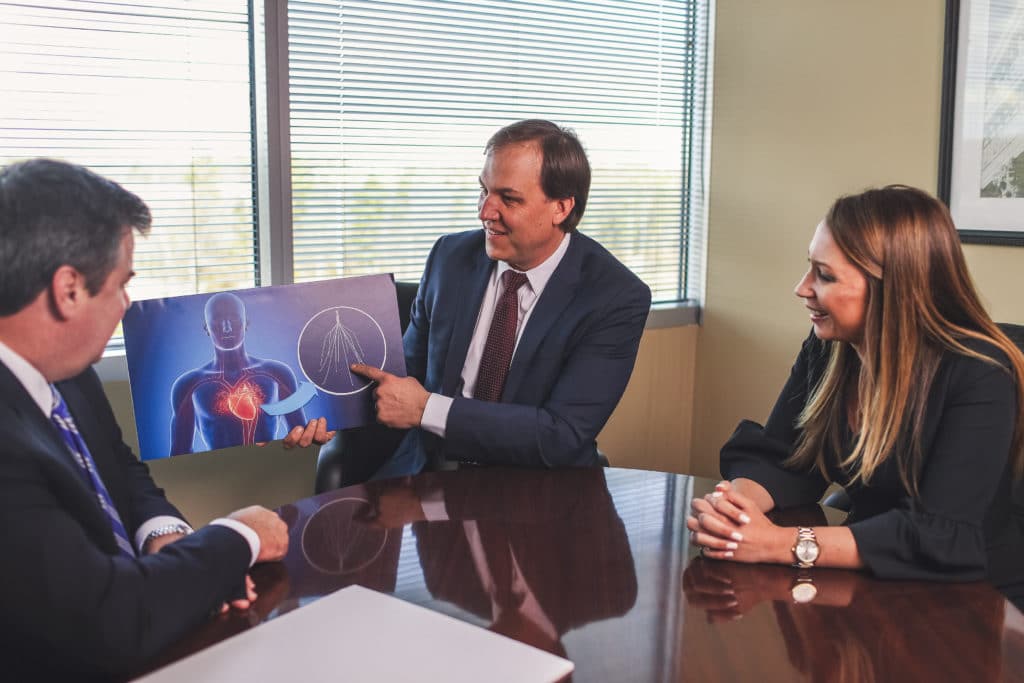 Medical malpractice victims sometimes struggle to find an experienced attorney who will handle their claim. Most lawyers won't represent a patient who has suffered due to medical negligence because the cases are long, complicated, and expensive. And the insurance companies who have a responsibility to pay for the injuries caused by careless doctors and hospitals instead deny and defend these claims aggressively.
The insurance companies know that only a small percentage of medical malpractice victims will find an aggressive, skilled medical malpractice attorney, so they hire teams of lawyers who fight these cases no matter how bad the doctor's negligence or careless conduct was. They assume they can win by outspending most injured patients and paying expert witnesses to say whatever is necessary.
Unfortunately, in too many cases, it works. Victims often give up and either accept an unreasonably low settlement or drop their claims, leading to enormous financial burdens for them on top of the physical and emotional trauma they've already suffered.
At Phelan Petty we have a long history of successfully handling medical malpractice lawsuits in Virginia. We understand the struggles and confusion that patients face after they receive an inaccurate diagnosis, get the wrong treatment, or fall through the cracks when doctors don't listen to them. And it's our mission to fight for these victims and get them the justice and compensation they deserve.
If you or someone you love has suffered because of a medical professional's negligence in Virginia, please get in touch with us today. Our experienced legal team will listen to your story and answer your questions during an initial consultation, all at no cost to you.
What Is Medical Malpractice?
Medical malpractice occurs when a physician, nurse, therapist, or other medical provider fails to deliver medical treatment that meets acceptable standards of care. This can involve either an omission (like failing to diagnose a life-threatening health condition) or an active mistake (such as giving a patient the wrong medication or operating on the wrong body part).
Malpractice can occur in any setting where patients receive medical care. Examples that we have personally seen include:
Anesthesia errors
Brain injuries resulting from a lack of oxygen (hypoxia)
Birth injuries involving either the mother or child
Bariatric surgery (gastric bypass, lap band) complications
Bowel injuries, perforations, and obstructions, including delayed diagnosis and treatment
Bile duct injuries during gallbladder surgery
Cerebral palsy due to physicians' conduct
Cancer, including delayed diagnosis and improper treatment of breast cancer, brain cancer, colon cancer, kidney cancer, or bladder cancer
Heart attacks, including delayed diagnosis and failure to treat in the emergency room, urgent care center, or family practice
Surgical errors, including wrong-site and wrong-level surgeries
Radiology and x-ray errors
Strokes
Veterans Administration (VA) hospital negligence
A Team Approach to Medical Malpractice Claims
At Phelan Petty, we work with a dedicated team of lawyers, nurses, and paralegals, as well as a nationwide network of physicians and surgeons, to put each medical malpractice victim's case in the best possible position for success. When you choose us to represent you, we'll use our extensive medical and legal knowledge to build your case, calculate your damages, and counter the negligent doctor's arguments.
Because we only take on a select few medical malpractice claims each year, we're able to give your case all of the time, attention, and resources it deserves. Our attorneys stay involved in every step of the process, handling legal and medical issues while letting you know what to expect. We always strive to strike the right balance between keeping you informed about the status of your claim and giving you the space you need to heal and live your life as normally as possible.
To get a free, no-risk assessment of your case from one of our experienced Virginia medical malpractice attorneys, contact us today.
To get a free, no-risk assessment of your case from an experienced Virginia injury attorney, please contact us right away.
6641 West Broad Street, Suite 406
Richmond, VA 23230