Complex cases require a sophisticated approach and focused dedication
Phelan Petty is a Virginia trial law firm dedicated to protecting our clients' rights and meeting their needs. We fight for injured victims and their families with expertise, passion, and the conviction to do what's right.
Richmond, Virginia Trial Lawyers Specializing in Catastrophic Injury Claims
Motor Vehicle Accident Case
"Mike [Phelan] was a perfect gentleman. He was very caring about my case. That's the type of person he is."
Thelma Jean H.
Medical Malpractice Case
"Jonathan Petty took my case…[the experience] has been wonderful. Very professional. I can tell that he was really genuine with my case. It's been smooth sailing."
Aleathia and Al S.
Brain Injury Case
"I think [Michael and Brielle] did an outstanding job, and really represented me well."
Dawn M.
Michael Phelan has been consistently recognized for his excellence as a trial lawyer, his commitment to research, his outstanding communication skills, and his sincerity and dedication. As one of his valued clients said, "Mike puts his heart into it."
Jonathan Petty is known for his deep knowledge, professionalism, and approachability both in and out of the courtroom. "He shielded me from further harm." That's how one of his clients described her experience being represented by Jonathan.
Brielle Hunt is responsible for handling cases in all areas of personal injury litigation at Phelan Petty. As an experienced injury attorney, she fights aggressively on behalf of the victims of negligent and reckless behavior.
Sophisticated, custom strategies designed with your best interests in mind
Phelan Petty represents the interests of people, not insurance companies. We draw on our significant resources, as well as decades of experience and an in-depth knowledge of the law, when we build a case for our clients. This allows us to handle the types of complex litigation that other firms may be neither equipped to pursue, nor to take to trial.
At Phelan Petty, we believe this this one of our greatest strengths: taking highly technical and sophisticated claims, and making them accessible to juries. Because we approach each client's case from multiple perspectives and angles, we are able to deliver a robust argument in favor of that client's needs, and fight for the compensation he or she needs – and the future he or she deserves.
Catastrophic personal injury
Catastrophic injuries such as traumatic brain injuries, spinal cord injuries, burn injuries, and other devastating harms typically cause long-term or permanent disability. They often require a team of healthcare professionals. They lead to lifelong medical needs. A catastrophic injury affects entire families, not just the person who is hurt. Families often lose a source of income; this loss, coupled with medical expenses, increases the overall financial burden on the family.
The attorneys of Phelan Petty are able to accurately assess those losses. This allows us to fight for the maximum compensation possible under law. We have experience handling cases involving the following:
Spinal cord injuries
Burn injuries

Loss of limb
Wrongful death
Construction accidents
Nursing home abuse and neglect
Motor vehicle accidents
According to CBS News, U.S. 460 in the deadliest highway in Virginia – but it is not the only dangerous road. Interstates 95 and 81 also see their fair share of deadly and devastating crashes, as does U.S. 58 and local roads, like the intersection between Commerce and Hull. A vehicle collision can not only cause serious, even life-threatening injuries, but it can also lead to lost wages, extensive repair bills, and the headache that is dealing with an insurance company. At Phelan Petty, we help people who have been grievously injured in single-vehicle crashes, multi-car collisions, truck wrecks, and accidents related to defective auto parts or roadways. Contact us to learn more about how we can help with:
Mass transit accidents
Uber & Lyft crashes
Medical malpractice
Medical professionals are required to act in accordance with Virginia law. If they breach their duty of care,  and you suffer an injury as a result, you may be entitled to file a medical malpractice claim. We represent medical negligence victims and their families in claims such as:
Surgical errors
Radiology errors
Medication errors
Anesthesia errors
Emergency Room errors
Failure to diagnose

Bowel obstructions
Hospital Acquired Infections
VA hospital negligence
Fatal birth injuries
Negligent maternal care
Communications errors
Did you know?
According to a 2019 study in The BMJ, "Around one in 20 patients are exposed to preventable harm in medical care," and on average, 12% of those patients suffer severe harm or death as a result.
Product liability
All product manufacturers must ensure that their products are reasonably safe for consumers. Everything we purchase, including food, furniture, vehicles, medical devices, and medications, must meet safety standards, and undergo testing. Manufacturers must design out hazards that make their products unreasonably dangerous for foreseeable uses and adequately warn about those hazards that cannot be designed out. If a supplier, manufacturer, or other related party sells an unreasonably dangerous product, it can be held responsible via a product liability action. Phelan Petty handles a wide array of product liability claims, including but not limited to:
Defective children's products
Defective firearms

Defective medical devices

Transvaginal mesh
Hernia mesh

Dangerous drugs
Accessible local counsel in state and federal courts throughout Virginia
The U.S. District Court for the Eastern District of Virginia, with divisions in Richmond, Norfolk, and Alexandria, is also known as the "Rocket Docket" due to its reputation as being one of the fastest federal courts in the country. Scheduling orders are tight, and trial dates are set within months from the date of filing, even in the most complex cases.  Many litigants purposely seek out the Eastern District for these reasons, which requires partnering with reliable local counsel.
Our firm has earned a reputation as the "go-to" firm when it comes to effective, sophisticated local counsel services. We have partnered with out-of-state firms on a variety of cases ranging from individual catastrophic injury claims to complex class actions, MDLs, and mass tort litigation.
For your convenience, Phelan Petty's office is close to several state courts, including the Circuit Courts of Richmond, Henrico, Chesterfield, Petersburg, and Fredericksburg, as well as the Richmond Division of the Eastern District of Virginia, the Supreme Court of Virginia, and the Fourth Circuit Court of Appeals. We invite you to learn more about what we can do, and how we can help.
Our firm is listed in U.S. News and World Report's Best Law Firms, Super Lawyers, and Best Lawyers. And our peers in the legal community have consistently ranked us at the highest level of professional and ethical excellence. More importantly than that, we have a proven track record of success representing seriously injured victims in Virginia.
To get a free, no-risk assessment of your case from one of our experienced Virginia personal injury lawyers, contact us today.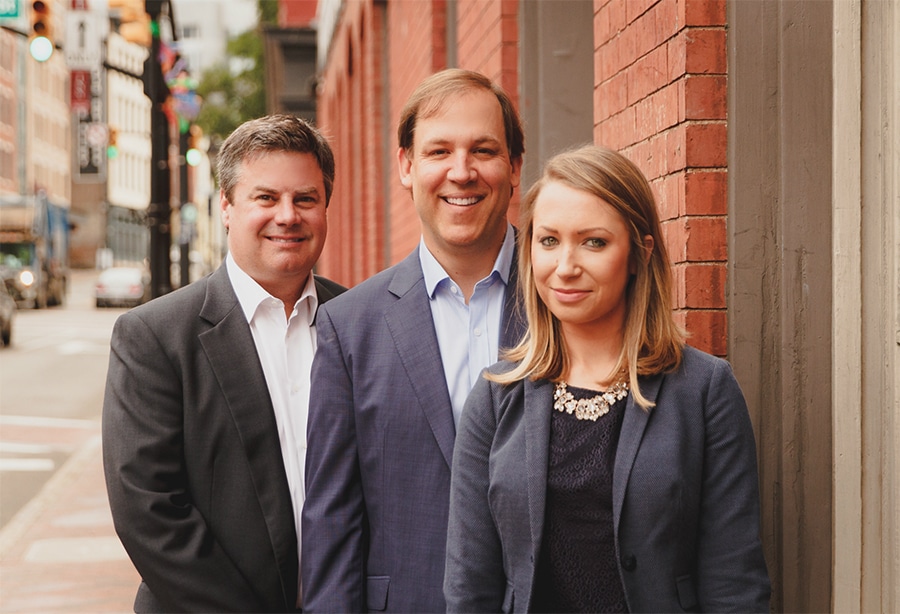 Richmond injury attorneys who get results
$3.75 million wrongful death settlement for a swimming pool drowning
$3.5 million medical malpractice verdict for failure to diagnose a bowel injury
$3.5 million car crash settlement leading to a traumatic brain injury
$2.85 million product liability settlement for a Benzene-related illness
Contact us today to see what we can do for you.
The Richmond medical malpractice and personal injury attorneys you can trust
The dedicated trial attorneys at Phelan Petty fight to protect your rights after you've been injured. We provide personalized and compassionate representation, guiding you through the legal process with ease and answering all your questions along the way. Let us advocate for you while you take the time you need to heal and recover. We are on your side.
To schedule a free consultation, please call 804.980.7100 or fill out the contact form.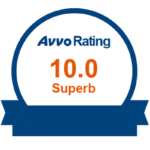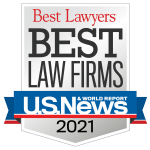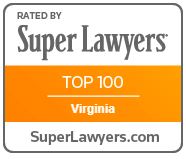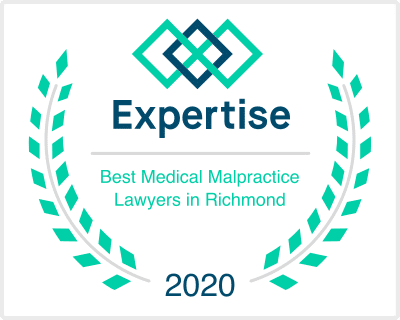 Protect Yourself From Battery Explosions and Fires
In this guide, the Phelan Petty team explains essential safety precautions that can protect you and your loved ones against battery fires and explosions. When you download this free ebook, you will learn:
Why lithium-ion batteries explode
Which products are most at risk for explosions
What do to if you are the victim of a dangerous or defective product, such as an e-cigarette or vape pen
How an experienced Phelan Petty attorney can help you recover the damages you deserve after a traumatic accident
3315 West Broad Street
Richmond, VA 23230