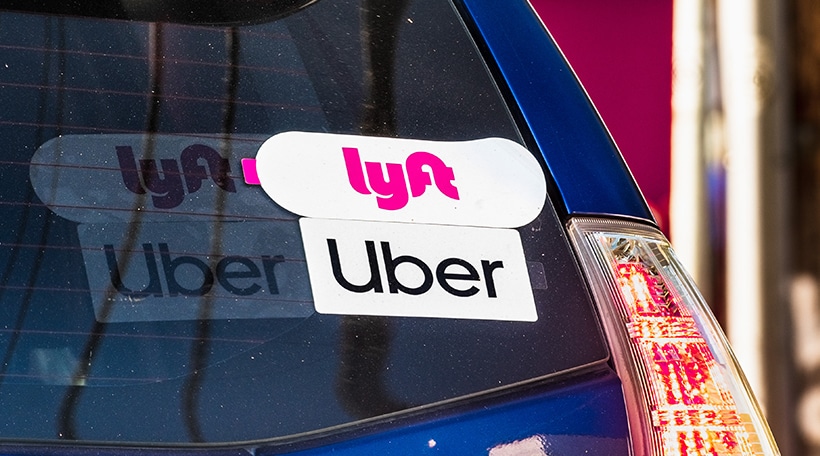 Experienced Richmond Uber and Lyft Crash Injury Attorneys
Helping clients injured while using a rideshare services in Virginia
Passengers of Uber and Lyft vehicles can sustain serious, life-changing injuries when a crash occurs. Accidents involving ridesharing vehicles have an extra level of complexity to them than standard crashes between passenger vehicles or even trucks and cars. Phelan Petty has secured millions of dollars on behalf of car crash victims, and offers competent, comprehensive counsel to clients throughout Virginia. Contact our Richmond office today to learn more.
How does Uber and Lyft insurance coverage work in Virginia?
In Feb. of 2015, the Governor of Virginia signed a law that permitted Uber and Lyft to legally operate in the state. This law also included strict rules and regulations for Uber drivers.
Under Virginia law, all Uber and Lyft drivers must carry primary liability insurance in the amount of $1 million. This insurance coverage only applies when a ride is in progress. Once a driver with Uber or Lyft accepts your request for a ride and picks you up, you are under this coverage until the ride has ended and you are dropped off at your location.
What happens if you are not in the Uber or Lyft?
If you are driving another vehicle or are a pedestrian, and you are struck by an Uber or Lyft driver, the recoverable damage amounts will depend on whether or not the driver had a passenger:
Driver is on-the-clock and has accepted a ride: the $1 million liability insurance should cover the costs.
Driver has not accepted a ride, but is on-the-clock: you may be covered by the ridesharing driver's personal insurance policy and/or Uber's or Lyft's contingent liability policy. Uber and Lyft offer contingent liability coverage in the amount of $50,000 per person or $100,000 maximum per accident. This liability coverage applies when the Uber/Lyft driver's policy does not carry enough coverage.
Driver is off-the-clock: any claim will need to be filed to the driver's private insurance policy.
Can you sue Uber or Lyft directly immediately after a crash?
The drivers for these ridesharing companies are usually classified as independent contractors and not employees. As a result, ridesharing companies like Uber and Lyft often claim they are not responsible for the negligent behavior and actions of their drivers.
Ridesharing companies have fought hard in the courts to maintain the legal designation of their drivers as independent contractors, because they know it protects them from liability in accident-related lawsuits and the requirements of other labor-related laws as well.
However, if you are an injury victim in a crash involving an Uber or Lyft vehicle, you are not restricted to the personal insurance policy of the ridesharing service driver due to the insurance policies those companies carry for each vehicle. In other words, you have options to secure compensation if the Uber/Lyft driver's personal policy is insufficient. Contact Phelan Petty in Virginia to discuss those options.
Injured while using Lyft or Uber? Contact Phelan Petty
Phelan Petty represents injured clients in Richmond and throughout Virginia. To setup a free case review, call us today at 804.980.7100 or use our contact form to leave us a message.
Related: