Philips Respironics Ventilators, BiPAP, and CPAP Machines Recalled for Injury Risks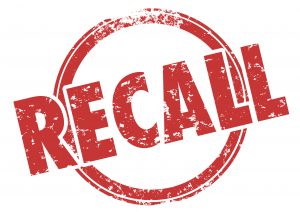 Philips Respironics has issued a recall for up to four million ventilators, BiPAP, and CPAP machines because of a defect related to its polyester-based polyurethane (PE-PUR) sound abatement foam. The recall affects machines that are used in hospitals and other healthcare settings, as well as personal use machines which are used to alleviate sleep apnea.
The recall is voluntary. You can read the release from Philips here.
If you or your loved one used a Philip Respironics ventilator, BiPAP, or CPAP machines and sustained an injury or developed an illness as a result, Phelan Petty may be able to help. Our Richmond-based product liability attorneys represent clients throughout Virginia who have been harmed by dangerous medical devices. We are currently reviewing claims regarding defective Philips Respironics ventilators, CPAP and BiPAP machines for potential litigation. Contact us today to learn more.
Why were the machines recalled?
Philips began investigating its machines after receiving "'a limited number' of reports of users complaining of headaches, upper airway irritation, cough, chest pressure, and sinus infection," per the Boston Globe. The company issued a recall after determining that the PE-PUR sound abatement foam, located within the machines, could degrade and be ingested by users. Per the release, "The foam degradation may be exacerbated by use of unapproved cleaning methods, such as ozone, and high heat and high humidity environments may also contribute to foam degradation."
According to an alert from the U.S. Food & Drug Administration (FDA), the foam, "which is used to reduce sound and vibration in these affected devices, may break down and potentially enter the device's air pathway. If this occurs, black debris from the foam or certain chemicals released into the device's air pathway may be inhaled or swallowed by the person using the device." Those chemicals include diethylene glycol, Toluene Diisocyanate, Toluene Diamine, and Phenol Dimethyl Diazine, are toxic and the released gases from the degraded foam may be potentially carcinogenic.
Additional health risks associated with inhalation of the particles include:
Headache
Irritation
Inflammation
Respiratory issues
Chemical exposure due to off-gassing, leading to:

Headache
Irritation
Hypersensitivity
Nausea/Vomiting
At this time, there have been no reported fatalities associated with any of the recalled machines.
Who could be affected by these defective devices?
Ventilators, CPAP and BiPAP machines may be used or prescribed to people who suffer from Obstructive Sleep Apnea or Chronic Obstructive Pulmonary Disease (Emphysema), as well as people suffering from acute respiratory diseases or conditions.
If you are using a recalled CPAP or BiPAP machine, contact your doctor immediately to determine whether you should continue to use the ventilator. If you experience any symptoms such as sore throat, cough, or headache, discontinue use and contact your doctor for further instruction.
How do I know if I have a defective CPAP or BiPAP machine?
You can register your machine online. You will need to enter your serial number. If your machine is one of the affected models, Philips will either replace or repair your machine. However, before returning your machine, you should consult an experienced product liability attorney. If you intend to make a product liability claim, your attorney will need to have your machine evaluated by an expert.
Which ventilators, BiPAP, and CPAP machines have been recalled?
Per the FDA, the following machines have been recalled:
CPAP and BiPAP machines
Continuous Ventilator, Minimum Ventilatory Support, Facility Use
E30 (Emergency Use Authorization)
Continuous Ventilator, Non-life Supporting
DreamStation ASV

DreamStation ST, AVAPS

SystemOne ASV4

C-Series ASV

C-Series S/T and AVAPS

OmniLab Advanced+

Noncontinuous Ventilator
SystemOne (Q-Series)

DreamStation

DreamStation Go

Dorma 400

Dorma 500

REMstar SE Auto
Ventilators
Continuous Ventilator
Trilogy 100

Trilogy 200

Garbin Plus, Aeris, LifeVent

Continuous Ventilator, Minimum Ventilatory Support, Facility Use
A-Series BiPAP Hybrid A30 (not marketed in US)
A-Series BiPAP V30 Auto
Continuous Ventilator, Non-life Supporting
A-Series BiPAP A40
A-Series BiPAP A30
How can Phelan Petty help with defective medical device claims?Phelan Petty has extensive experience in complex litigation and mass torts. Our attorneys often serve as co-counsel and local counsel for out-of-state law firms when lawsuits are heard in Virginia's state or federal courts. We have successfully represented clients in product liability claims, including ones involving toxic exposure.To learn more about our services, or to schedule a free consultation with an attorney from Phelan Petty, please call 804-980-7100 or fill out our contact form. We are based in Richmond but serve the entire state of Virginia.