"The Big Three" and Your Risk of Medical Misdiagnosis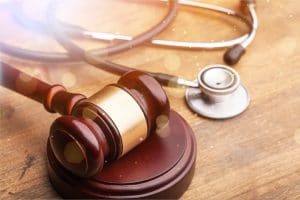 Medical misdiagnosis and diagnostic errors put millions of patients at risk of injury each year in the United States. When a patient is diagnosed with the wrong illness, or is not diagnosed at all, they can face delays in treatment or see their condition worsen and progress. A recent study from Johns Hopkins University School of Medicine identified the three major disease categories most commonly misdiagnosed – also known as "The Big Three."
The research was published last year in Diagnosis as a partnership between Baltimore-based Johns Hopkins and data analytics firm CRICO Strategies. For their methods and data, they searched PubMed, Google, and other cited references. For medical errors, they searched medical malpractice claims to assess diagnostic errors and how those errors affected patient outcomes.
What are diagnostic errors?
Diagnostic errors – like misdiagnosis or failure to diagnose – are medical mistakes than can result in deadly harm to patients. The Society to Improve Diagnosis in Medicine reports that major diagnostic errors are found in 10 to 20 percent of autopsies, suggesting that 40,000 to 80,000 patients die annually in the United States from these types of mistakes.
Additionally, researchers state that at least one out of every three people has had firsthand experience with a misdiagnosis or failure to diagnose. Further, diagnostic errors account for the most amount of malpractice claims and the most injury to patients.
"It is likely that most of us will experience at least one diagnostic error in our lifetimes, sometimes with devastating consequences." – Improving Diagnosis in Health Care
What are the different types of diagnostic errors?
Any individual in the medical community can make a diagnostic error. This includes a doctor, nurse, radiologist, lab technician, or other medical professional. The different kinds of diagnostic errors include:
Delayed diagnosis, when there is a significant delay before the correct diagnosis is made.
Failure to diagnose a related disease, which occurs when a doctor correctly diagnoses a condition, but misses a second related condition.
Failure to diagnose an unrelated disease, when a doctor correctly diagnoses a condition, but misses a second, unrelated condition.
Failure to recognize complications, when a doctor correctly diagnoses a condition, but misses related complications.
Misdiagnosis, when a doctor diagnoses a patient with the wrong illness and treats them for the wrong illness (also called wrong diagnosis).
Missed diagnosis, when a doctor misses a condition or disease completely and gives a patient a clean bill of health.
What are "The Big Three"?
In their study, the research team discovered that diagnostic errors tend to occur most often in three major categories – cancers, vascular events, and infections. Added together, these conditions make up nearly 75 percent of all serious injuries and harms from misdiagnosis and diagnostic errors.
Discussing the findings in Hopkins Medicine, team leader David Newman-Toker, Director of the Johns Hopkins Armstrong Institute Center for Diagnostic Excellence remarked, "We know that diagnostic errors happen across all areas of medicine…. Our findings suggest that the most serious harms can be attributed to a surprisingly small number of conditions. It still won't be an easy or quick fix, but that gives us both a place to start and real hope that the problem is fixable."
Researchers found that diagnostic errors for the Big Three broke down as follows:
Cancers – 37.8%
Vascular events – 22.8%
Infections – 13.5%
In many cases, errors in diagnosis led to permanent injury or death.
Hopkins Medicine reports that  "the top conditions in each category are stroke, sepsis and lung cancer, respectively. These are accompanied by heart attack, venous thromboembolism, aortic aneurysm and dissection, arterial thromboembolism, meningitis and encephalitis, spinal infection, pneumonia, endocarditis, and breast, colorectal, prostate and skin cancers."
Their analysis also uncovered that "failures of clinical judgement" was identified as the cause in over 85 percent of misdiagnosed cases, bolstering growing evidence that the medical community must do more than simple "bedside diagnostic decision-making by clinical providers." This could include things like computer-based diagnostic decision support tools, better access to specialists at point of care, and better support for more effective teamwork and patient engagement.
Why do misdiagnoses happen?
A failure to diagnose, or misdiagnosis, is a form of medical negligence that happens when a medical professional misses a serious illness or condition in a patient, where in similar circumstances a reasonable doctor would have diagnosed them correctly or earlier. Diagnostic errors can happen for a number of reasons – and most are preventable. These reasons can include:
Failing to differentiate between two similar medical conditions
Failing to order proper tests
Failing to recognize certain symptoms
Failing to refer patient to specialist
Human error and confirmation biases
Interpreting test results incorrectly
Labeling lab samples incorrectly
Lack of attention to patient's health history
Misreading radiology or pathology reports
Human error can be the biggest cause of medical errors and misdiagnosis. Take confirmation bias, for example. If a doctor believes they already know what is wrong with a patient, they may only look for evidence of that condition and nothing else. When a patient is presenting with chest discomfort and their doctor believes they are experiencing heartburn, they may fail to check for symptoms of a heart attack.
It is crucial that medical professionals look at the entire picture and not just what they believe is important.
Can I minimize the risk of diagnostic error and misdiagnosis?
Yes, you can advocate for yourself as much as you can. Health Online, in an article about diagnostic errors, has some advice for patients on lowering the risk of being misdiagnosed. However, they do note that this burden cannot be all on the patient, saying, "Accurately diagnosing vascular events, infections, and cancers will require a multifaceted approach. There needs to be greater teamwork and training, better use of technology, and feedback to help clinicians fine-tune their efforts."
Patients can do their part by coming to their visits prepared – summarize your problem and symptoms, when they showed up, when they worsened, how they are affecting your life and activities. Ask your physician about the worst-case scenario and why they think it's not that. Health Online advises that if they shrug you off, consider getting a second opinion. If they give you a thoughtful answer, that's a positive sign that you are working with a considerate physician.
After your visit, ensure you stay focused on your health and your symptoms and stay in touch with your doctor. Remember, the best chance for good health and, if necessary, a successful injury case is having as much documentation and evidence about your medical journey as possible.
At Phelan Petty, we help victims of medical malpractice and diagnostic errors. Our decades of experience give you a strategic advantage with your case, and we work to secure compensation for your injuries and losses. We serve clients in Richmond and throughout Virginia. To learn more about how we can help you, please call 804-980-7100, or fill out our contact form.