Phelan Petty's Administrative Team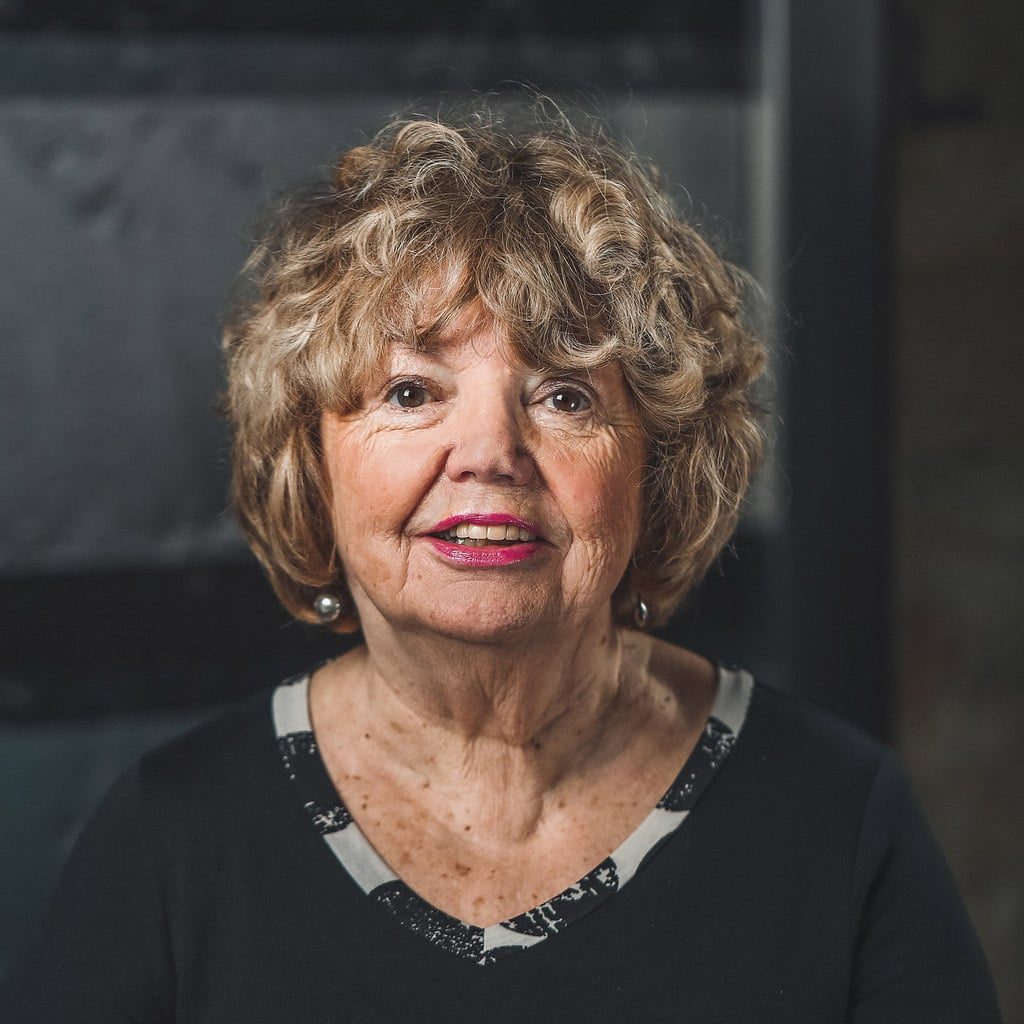 Mary Jean has lived in Richmond since 1980 and worked as a public-school history teacher for 45 years. She began her career in education at Milford High School in Connecticut, where she taught for 20 years. One of her most troublesome students was her son and our law firm's founding partner, Michael Phelan.
Later, Mary Jean moved to Virginia and continued her career by teaching social studies in Chesterfield County for 25 years, where she helped create the American studies curriculum and the humanities program at Monacan High School.
Mary Jean currently serves as a receptionist at Phelan Petty. Her hobbies include reading British mysteries, traveling with friends, and spending time at the beach. She also loves to travel and has walked across England in addition to taking trips to Italy and Greece.
Education
University of Richmond
Albertus Magnus College
University of Southern Connecticut
Taft Institute
Woodrow Wilson Program, Princeton University
Nicole Ford is a paralegal who brings more than 15 years of legal experience to the Phelan Petty team. She prides herself on her ability to educate clients and calm their fears, and her attention to detail, organizational skills, and talent for thorough research are also valuable assets.
Nicole started her career in the Tidewater region of Virginia with a small personal injury firm. She quickly realized she had an affinity for case management, so she channeled this passion and earned a paralegal certificate from Old Dominion University.
When Nicole is not in the office, she can be found spending time with her fiancé, photographing Richmond, working out, and playing with her dogs.
Education
Paralegal Certificate, Old Dominion University
Irina Winder was born and raised in Tashkent, Uzbekistan and later moved to Riga, Latvia to pursue a law degree. She is fluent in Russian and English.
Irina assists on medical malpractice and wrongful death lawsuits, many of which have resulted in multimillion-dollar verdicts. She assisted attorneys in preparation of cases to trial, attending more than 15 trials. Irina's energy, work ethic, and positive attitude enrich the firm's team through all aspects of a case.
Irina enjoys reading, biking, traveling, hitting the gym and partaking in the vibrant local community and nightlife in Richmond. Irina lives in the Richmond area with her husband, Casey, her son, Christian, and their precious dog, Landon.
Education
A.A.S., J. Sargeant Reynolds
Baltic-Russian Institute (BRI)
Moscow University of Statistics and Economics (Correspondence School)
Donna Wood serves as the director of mass torts at Phelan Petty. Her organizational skills and passion for providing excellent client service are key elements to the success of the Phelan Petty team.
Donna moved to Virginia from Bowling Green, Kentucky, where she worked as the mass torts coordinator for a large personal injury firm. After earning her business management degree, Donna became actively involved in the mass torts field, working with many leading attorneys and providing valuable support to consumers who suffered injuries from defective pharmaceutical products and medical devices.
To get a free, no-risk assessment of your case from an experienced Virginia injury attorney, please contact us right away.
6641 West Broad Street, Suite 406
Richmond, VA 23230