Phelan Petty's Administrative Team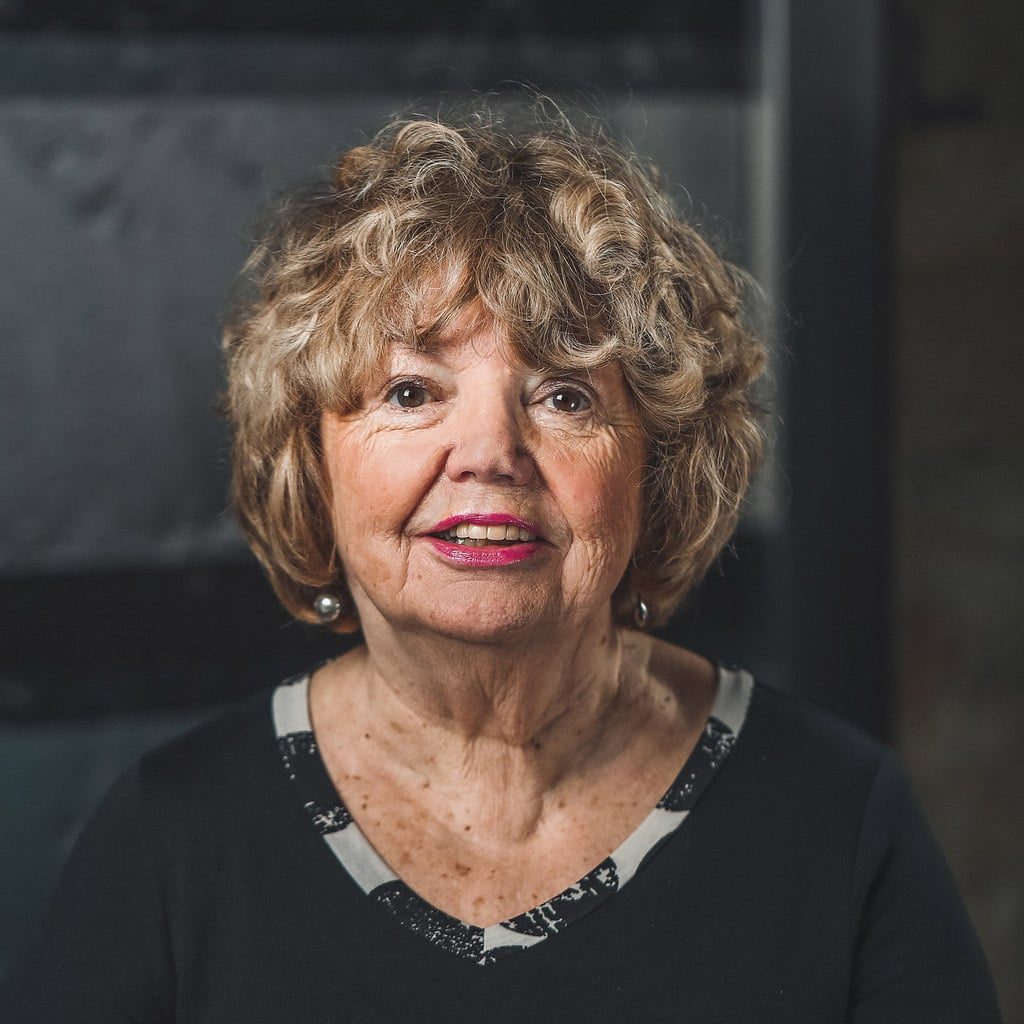 Mary Jean has lived in Richmond since 1980 and worked as a public-school history teacher for 45 years. She began her career in education at Milford High School in Connecticut, where she taught for 20 years. One of her most troublesome students was her son and our law firm's founding partner, Michael Phelan.
Later, Mary Jean moved to Virginia and continued her career by teaching social studies in Chesterfield County for 25 years, where she helped create the American studies curriculum and the humanities program at Monacan High School.
Mary Jean currently serves as a receptionist at Phelan Petty. Her hobbies include reading British mysteries, traveling with friends, and spending time at the beach. She also loves to travel and has walked across England in addition to taking trips to Italy and Greece.
Education
University of Richmond
Albertus Magnus College
University of Southern Connecticut
Taft Institute
Woodrow Wilson Program, Princeton University
Irina Winder was born and raised in Tashkent, Uzbekistan and later moved to Riga, Latvia to pursue a law degree. She is fluent in Russian and English.
Irina assists on medical malpractice and wrongful death lawsuits, many of which have resulted in multimillion-dollar verdicts. She assisted attorneys in preparation of cases to trial, attending more than 15 trials. Irina's energy, work ethic, and positive attitude enrich the firm's team through all aspects of a case.
Irina enjoys reading, biking, traveling, hitting the gym and partaking in the vibrant local community and nightlife in Richmond. Irina lives in the Richmond area with her husband, Casey, her son, Christian, and their precious dog, Landon.
Education
A.A.S., J. Sargeant Reynolds
Baltic-Russian Institute (BRI)
Moscow University of Statistics and Economics (Correspondence School)
To get a free, no-risk assessment of your case from an experienced Virginia injury attorney, please contact us right away.
6641 West Broad Street, Suite 406
Richmond, VA 23230