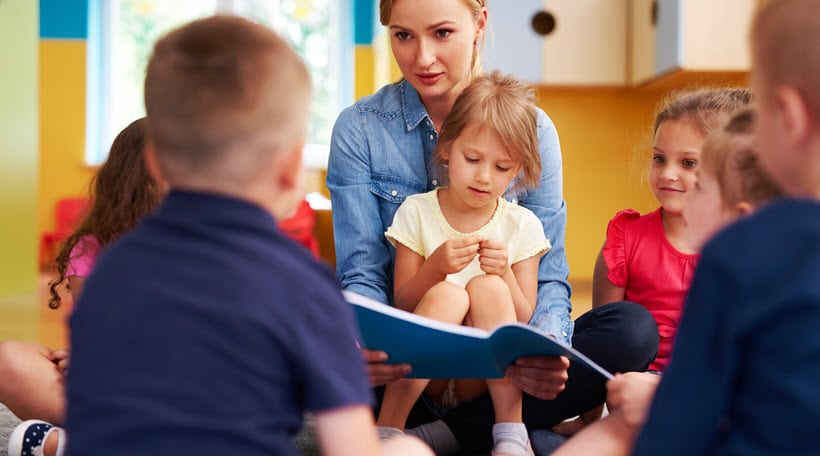 Richmond Child Care Center and Preschool Sexual Abuse Attorneys
Helping Virginia families whose children have been sexually assaulted
Entrusting your toddler or young child to another's care for the first time can be a tough experience for parents. Even after doing your due diligence when choosing a local child care center or getting good local recommendations, it still isn't easy. Once you enroll your child in preschool, other than bringing home the occasional cold or virus, most children and parents find it a positive experience.
However, in some cases – the worst cases – your child may suffer sexual abuse at the hands of daycare staff. If the unthinkable happens to your family, it is important to know you have legal options. Phelan Petty is a Richmond-based law firm serving clients throughout Virginia. Our experienced trial attorneys can help you seek justice if your child was sexually abused, assaulted, or harmed while attending a child care center or preschool. Contact us today to learn more about our services.
How common is child sex abuse at child care centers and preschools?
Safety product company Abuse Prevention states:
Parents see media coverage related to sexual abuse in preschools and daycares and wonder if their child could be in danger. Reports indicate preschoolers often do not have the vocabulary or awareness to report occurrences of abuse or molestation. These, the youngest of victims, only know that they are being hurt in a manner they don't understand.
Preschoolers are at risk because teachers and staff members responsible for supervising children do not recognize barrier testing and the grooming process of the abuser.
The advocacy organization Darkness to Light also helps raise awareness of daycare abuse, listing some of the following statistics regarding childcare:
40% of children who are sexually abused are abused by older or more powerful children
Over 4.1 million reports from CPS agencies were received in 2017 alone, including reports of neglect, physical abuse, sexual abuse, emotional abuse, and medical neglect
In 2017, 2,237 daycare providers were found to be abusing and neglecting children in their care
Out of perpetrators who provided childcare, more than 20% committed sexual abuse

What are the signs a toddler is being sexually abused or assaulted?
Although one of these symptoms alone may not signal sexual abuse or assault, displaying several can be a warning something is wrong with your child and you may want to investigate further. Be alert for these common signs of sexual abuse in young children:
Sleep disturbances, like nightmares or night terrors
Reluctance or fear of going to the child care center
New signs of fearfulness or clinginess
Genital itching, pain, or bleeding
Sexual behavior or knowledge atypical for their age
Regression to bedwetting or thumb-sucking
Asks other children to behave sexually
If you believe your child has suffered sexual assault, believe them. Take them to their pediatrician immediately to document and treat any physical injuries. Our Richmond sexual assault attorneys can help you file a police report, as well as a civil claim against all liable parties.

What is "grooming," and how does it apply to sexual abuse?
Darkness to Light also warns parents, to watch for adults taking too much interest in your child. This is called grooming. Grooming is "a deliberate process by which offenders gradually initiate and maintain sexual relationships with victims in secrecy. On the surface, grooming a child can look like a close relationship between the offending adult, the targeted child and (potentially) the child's caregivers."
Be alert for any adult or staff member who pays undue attention to your child or your family, listing "red flag" behaviors like giving your child special preference, gifts, physical affection, offers to help your family, and attempting to gain access to your child via the internet.
Additionally, Darkness to Light offers a fact sheet of when to report child abuse.
Who is liable in a Richmond daycare sexual abuse claim?
In addition to any criminal proceedings after a child is sexually abused at a childcare center (or anywhere), as a parent or guardian you are also eligible to file a civil lawsuit in order to compel the perpetrator to pay compensation to the victim.
The first and most obvious liable party is the person who committed the abuse or assault. However, one individual is rarely the only person aware of what is going on, and there may be other liable parties as well, including:
The owner, operator, or manager of the child care center
The corporation that owns the child care center or preschool, if applicable
The school system or district that oversees the child care center or preschool, if applicable
For a successful claim, you must show that the responsible party or parties were negligent in their duties to keep your child safe when under their care, and that negligence caused sexual abuse to occur. This negligence can happen in a variety of ways, including failing to conduct background checks on staff, operating the child care facility while understaffed, placing staff members in employment positions without proper credentials, failing to properly supervise the staff or failing to report suspected abuse.
What is a mandated reporter?
Per the Virginia Department of Social Services, "mandated reporters are certain persons who are identified in the Code of Virginia as having a legal responsibility to report suspected abuse, neglect and exploitation." The Code of Virginia has an extensive list of mandated reporters, including:
Medical professionals
Social workers
Educators
Childcare specialists
Probation officers
Law enforcement
You can find a full list of mandated reporters here.
Mandated reporters are legally obligated to report their suspicions to either the local department of social services OR the Child Abuse and Neglect Hotline within 24 hours of the incident that led them to believe an act of abuse had occurred. In return, they are immune from liability if it turns out their suspicions were incorrect.
However, failure to report suspected abuse will lead to fines (between $500 and $1000) and could leave a person open to misdemeanor charges. He or she may also be named in a civil lawsuit, if applicable.

What damages can I seek for a child sex abuse claim in Richmond?
Although it is true that the criminal justice system handles sex crimes, that system only deals with the perpetrator. Filing a civil claim can ensure that all parties responsible for your child's assault are held accountable. Civil cases also require a lower burden of proof than criminal cases. Further, a civil claim allows you to seek financial compensation for all of your child's losses, including:
Medical expenses, current and future
Counseling expenses
Pain and suffering

How long do I have to file a sex abuse lawsuit against a daycare or preschool in Virginia?
Unfortunately, childhood sexual abuse can have serious and long-term effects on the victim. In most personal injury cases in Virginia, you only have two years to file a claim. However, the statute of limitations on sexual abuse of a minor doesn't expire until 20 years after the cause of action "accrues." A cause of action may accrue when a minor turns 18 or when a minor first communicates the abuse to a therapist, whichever is later.
The best possible thing you can do is to contact us as soon as you are aware that your child has been abused. These are complex and delicate cases, and the sooner we can get started, the sooner you can get justice.
Do you have a child sex abuse attorney near me?
Phelan Petty is located at 3315 West Broad Street in Richmond and serves all of Virginia. We offer free consultations.

Compassionate counsel for families dealing with the effects of sexual abuse
The compassionate Richmond-based injury attorneys at Phelan Petty understand the nature of these delicate claims and are here to help you every step of the way. If you suspect your child has been sexually abused at their child care center or preschool, call us at 804-980-7100 or use our contact form to make an appointment. We will talk more about your case and advise you on the best way forward for you and your family.