CPSC Finally Bans Dangerous Infant Sleep Products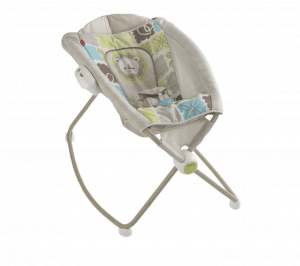 The phrase "sleep like a baby" is often used to indicate that a person enjoyed a peaceful, carefree night of rest. It is misleading saying, however, because as every parent knows, babies are not always the best sleepers. This is especially true during the first few months, when they tend to sleep for shorter spurts rather than through the night. So, when a parent finally brings home their baby, getting that bundle of joy to sleep through the night – so the parent can also sleep through the night – becomes a primary goal.
Since babies can be difficult to lull to sleep when they are not being held, parents are typically interested in any product that will help them achieve this goal. When they hit the market, inclined sleepers such as Fisher-Price's Rock 'n Play – the first of its kind – were seen as a useful tool to help get babies to sleep.
However, the federal Consumer Product Safety Commission recently banned a variety of infant sleep products due to safety concerns after they played a role in at least 90 accidental deaths. This includes inclined sleepers and other products that have been extremely popular with parents.
Strengthening regulations to prevent additional deaths
Under the new rule enacted by the Consumer Product Safety Commission, any product designed for sleeping babies has one year to meet the mandatory federal guidelines already in place for cribs, bassinets, bedside sleepers and play yards.
The Consumer Product Safety Commission initially focused on inclined sleepers before expanding the rule. Inclined sleepers place babies at a 30-degree angle despite recommendations by the American Academy of Pediatrics (AAP) which clearly state that infants should sleep on their back on a firm, flat surface.
Fisher-Price introduced their Rock 'n Play inclined sleeper to the market in 2009. It was a hit with parents almost immediately. However, in coordination with the Consumer Product Safety Commission, Fisher-Price removed the Rock 'n Play inclined sleeper from the market in 2019. The recall included 4.7 million Rock n' Play inclined sleepers. At that time, more than 30 babies had died in the unsafe product. The number has since grown to more than 90.
The infant deaths seem to have been caused by accidental suffocation, which at times occurred when babies pushed to a standing position, turned their faces into the decorative fabric, and could not get out of that position. Other cases involve positional asphyxia, where the baby's head slumps forward, cutting off the airway.
Fisher-Price now admits that in designing the Rock n' Play inclined sleeper, they did so without any clinical research into whether it was actually safe for infants. Instead, they sought input from only one family physician. That doctor's expertise had already been questioned by judges. He has since had his medical license revoked.
The company has voluntarily removed two additional products from the market, although neither is intended for babies to sleep in.
But Fisher-Price is not the only company to issue a recall. In 2019, Kids II also recalled nearly 700,000 inclined sleepers from its own product line.
A change that was a long time coming
The AAP has been calling for new regulations regarding inclined sleepers and similar products for several years. According to the AAP website, approximately 3,500 infants die in sleep related deaths each year in the United States. For more than 15 years, the AAP has recommended that babies under the age of one year always sleep on their back on a firm, flat surface such as a mattress in a safety-approved crib. Per the AAP, infants should never be left to sleep on sofas, armchairs or in any other sitting device.
AAP recommendations also call for infants under the age of four months to be covered only by a fitted sheet when put to bed – with no additional bedding or soft objects. All of these recommendations are intended to help reduce the risk of Sudden Infant Death Syndrome (SIDS) and suffocation.
While the inclined sleeper quite obviously ignored these recommendations, it was permitted to stay on the market because it was not classified as a crib or bassinet. Federal safety regulations require cribs and bassinets to have flat sleep surfaces. A study funded by the Consumer Product Safety Commission later determined that inclined sleepers are dangerous because the angle increases the risk of infant suffocation.
Shortly after the Consumer Product Safety Commission voted to ban inclined sleepers, the House Oversight Committee met to discuss a congressional report assessing the safety lapses that made it possible for Fisher-Price to bring the Rock 'n Play to market. According to a report by the Washington Post, committee members "seemed to struggle to find new ways to describe their outrage and incredulity with the well-known maker of toys and baby products…"
How can parents and guardians protect their children?
A parent's number one priority is to protect their child. This is especially true when that child is a helpless infant. Regardless of a child's age, parents and guardians should always do their due diligence by checking safety guidelines and recommendations before making a purchase.
Do your research. Before making a purchase for your baby or child, do an internet search to check for any recalls. Visit the Consumer Product Safety Commission website, where you can type in the name of a specific product – or the type of product (e.g., infant car seats) – and view a list of any recalls or warnings the Commission has issued.
Follow the recommendations of the American Academy of Pediatrics. Founded in 1930 to address pediatric healthcare standards, the AAP is now an organization of 67,000 pediatricians committed to the "optimal physical, mental, and social health and well-being for all infants, children, adolescents and young adults." The AAP issues guidance on matters related to child health and safety, including child product safety.
Ask your family doctor. If you have older children or if your baby has already arrived, check with your family doctor or pediatrician regarding any products about which you may have safety concerns.
Above all, always err on the side of caution. There are no guarantees in life – parents can do everything right and the unthinkable may still happen. Being alert to potentially unsafe products is one way a parent or guardian can help mitigate unnecessary risk.
Keep in mind, however, that even the most vigilant parent or guardian may not be able to protect their child from a product that was designed without regard for child safety and which may not come with a warning. If your child was injured by an unsafe product, the product liability lawyers at Phelan Petty can help. Based in Richmond, we serve clients all over Virginia. Call us at 804-980-7100 or fill out our contact form to schedule a free consultation.
Related: