Major Protections Afforded to Businesses and Hospitals in New Bill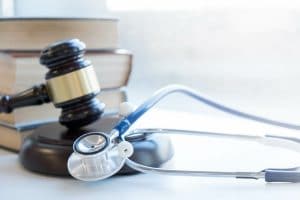 In the Senate, lawmakers have introduced legislation that would minimize liability for exposure claims against employers pertaining to COVID-19, as long as the employers are adhering to public health guidelines. The bill, S.B. 4317, was introduced by Sen. John Cornyn on July 28.
The tort reform aspect of the bill, also called the Safe To Work Act, involves the introduction of a new type of legal claim for bringing resolution to injury or personal injury allegations due to exposure to the coronavirus. These COVID-19 exposure actions are designed to generally take the place of any claims filed under any other type of law, statute, rule, including other tort claims under the auspices of state common law. The protections are to cover injuries from exposure to the virus occurring between December 2019 and October 2024.
Under the bill, liability protection is created under federal employment and labor laws for employers that properly adhere to COVID-19 guidance. The new law would protect employers from liability for any injuries sustained by employees arising from coronavirus testing in the workplace. In addition, the law would prevent the joint employer classification to franchises, as long as they provide personal protective equipment (PPE), training, and other assistance to their franchisees and their employees.
The bill would also shield healthcare providers from liability for providing coronavirus-related care, and would establish gross negligence and willful misconduct standards for medical malpractice lawsuits related to the coronavirus.
The legislation also restricts liability for personal injuries arising from exposure to the coronavirus at businesses, churches, nonprofits, colleges, and other schools, as long as the organization has made reasonable efforts to follow established public health guidelines.
Criticisms of the bill
Critics of the legislation say that business groups and lawmakers have exaggerated the danger posed by coronavirus litigation in order to implement a bill that benefits large corporations over consumers and workers.
In a letter to House Speaker Nancy Pelosi, The Leadership Conference on Civil & Human Rights explained its sharp opposition to the bill. The letter said, in part:
The so-called "Safe to Work" Act is an extreme bill that would protect businesses at the expense of working people and the public by shifting the burden of the pandemic onto those who are most vulnerable to the health and economic impacts of this crisis. This bill would put educators and other public sector workers at risk of harm, while making it easier for businesses to violate key federal civil rights and worker protection laws.
The bill is currently sitting in the Senate's Judiciary Committee.
At Phelan Petty, our experienced team of Richmond injury attorneys is here to help you pursue a claim for medical malpractice on your behalf. We can talk to you about your condition, injuries, and how they happened. To set up a free consultation, call us today at 804.980.7100 or leave us a message through our contact form. We represent clients throughout Virginia.