Dozens of AmazonBasics Products Reportedly Dangerous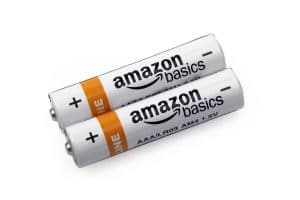 Amazon has been under increasing scrutiny for defective products sold by third-party sellers. Most recently, Amazon was found liable for injuries caused by a defective battery manufactured by Lenoge. Now, dozens of products, produced by Amazon under its AmazonBasics brand name, have reportedly caught on fire or exploded, leaving Amazon open to even more lawsuits.
Reports of defective and dangerous AmazonBasics products
According to a CNN report, at least 1,500 product reviews of more than 70 products have reported items smoking, catching on fire, melting, malfunctioning electrically, exploding, or presenting some type of safety risk. The reviews referred to items as potentially dangerous; some reviewers included images of the burned or destroyed products. In one particularly detailed review, a customer described a surge protector he purchased as a "'blowtorch'… saying that flames shot out of the device, which was near his baby's nursery."
CNN shipped two damaged AmazonBasics products to the University of Maryland's Center for Advanced Life Cycle Engineering for testing. One of the products was a microwave, and the other a USB cord. The microwave test discovered a faulty panel design covering that made the device vulnerable to catching fire. The USB cord was burned to such an extent that the cause of the fire could not be determined.
What is Amazon doing about the defective products?
In June, the retail giant recalled its AmazonBasics 1500 Watt Ceramic Space Heater because of fire and burn hazards. The recall referred to 30 reports of overheating, sparking, and/or burning from the use of the heater. Although no injuries were associated with the use of the heaters, two reports mentioned minor damage to power outlets. Amazon also pulled 11 additional products from its shelves – products with reviews that use terms like "fire" or "hazard." Per CNN, "some became unavailable after CNN began its reporting, and at least four product pages were removed from the retailer's site entirely."
As for the other potentially deadly products, at least 30 were still available for purchase at the time of CNN's report.
Customers have discussed, in interviews and in reviews, the trust they placed in purchasing from the AmazonBasics product line because the products were branded with Amazon's name, and also often advertised as "Amazon's Choice." However, as safety issues and complaints have increased, Amazon has provided scant feedback to the public or individual customers about how it is taking actions to address the defective product reports and customer concerns.
The Richmond product liability attorneys at Phelan Petty have extensive experience holding manufacturers and distributors of defective and dangerous products accountable when those products cause injury to our clients. If you have suffered an injury resulting from a defective product sold by Amazon or another retailer, give us a call today at 804.557.4683 or use our contact form to arrange a free consultation. We represent clients throughout Virginia.