Help for patients injured by defective retrievable IVC filters in Virginia
Inferior vena cava (IVC) filters are small medical devices designed to prevent blood clots in people who are unable to take anticoagulant drugs, but are at high risk of developing dangerous clots. These devices, however, have been known to fracture and break off, sending pieces of metal throughout a patient's body – causing serious injuries.
Many IVC filters, from various manufacturers, allegedly have design defects causing these fractures. Patients across the country are filing lawsuits in an attempt to secure compensation for their injuries and, in some cases, wrongful death on behalf of loved ones. Many claim that manufacturers concealed the device's health risks to the public.
The Richmond defective medical device attorneys at Phelan Petty represent patients injured by IVC filters. We have decades of combined legal experience protecting consumers from negligent pharmaceutical and biotech companies when they put profits over people. If you or a loved one suffered harm from a faulty medical device, we can help.
What is an inferior vena cava (IVC) filter?
For certain people, blood clots from their lower body can enter the respiratory system through a vein called the inferior vena cava, causing a life-threatening embolism. An inferior vena cava (IVC) filter is a small, wiry device that helps prevent these blood clots from entering the lungs. These filters are typically used for patients with a history or high risk of developing blood clots, including:
Patients in recovery from surgery and other serious procedures
Patients with deep vein thrombosis (DVT)
Patients with immobility issues
Patients with pulmonary embolus
Trauma victims
When IVC filters first came onto the market, they were available only as a permanently implanted device. However, in recent years, biotech companies have introduced "retrievable" IVC filters, which were designed for people who only needed a filter temporarily, such as bariatric or trauma patients. Many of these "temporary" filters were wrongfully marketed as permanent solutions. When used on a long-term basis, these retrievable filters can cause serious and sometimes fatal injuries.
Why can IVC filters be so dangerous?
Sometimes doctors improperly insert an IVC filter at an angle, increasing the patient's risk of pulmonary embolism. Other times, the surgeon inserts the wrong size of filter, which allows it to migrate somewhere else in the body. These cases typically involve medical malpractice rather than product liability law.
Some filters are simply defective and fail to properly open. Others, especially retrievable filters installed for more than a year, can break and then perforate veins and other cardiac structures. Defective filters can also cause blood clots to build up in the vena cava, causing a painful and dangerous condition called caval thrombosis. Claims involving defective filters fall under the area of product liability law.
Unfortunately, many IVC filter patients don't know about their device's defects until it is too late.
What are common injuries from IVC filters?
IVC filter complications may begin with the device breaking, moving, or migrating. Then, the filter may puncture the vein or nearby organs. It can also embed itself in the vein to the point of being impossible to remove. This can lead to injury or death. Complications may occur either because the doctor inserted the device incorrectly or because the device was defective to begin with.
Since the introduction of IVC filters in the early 2000s, the FDA received reports (now totaling into the thousands) of adverse reports involving incidents of the filters fragmenting inside the body. In 2010, they issued a warning regarding complications, and recommended that "implanting physicians and clinicians responsible for the ongoing care of patients with retrievable inferior vena cava (IVC) filters consider removing the filters as soon as protection from pulmonary embolism is no longer needed."
Patients suffered complications and injuries including:
Deep vein thrombosis (DVT)
Emergency device removal
Fluid buildup (cardiac tamponade)
Hemorrhage
IVC filter migration
Organ and tissue perforation
Pulmonary embolism
Respiratory failure or distress
Severe pain
Any post-surgery symptoms should always be reported to your doctor immediately. Our Richmond injury attorneys can provide informed guidance if you or a loved one were injured from a defective IVC filter and hold the right parties accountable.
Have IVC filters been recalled?
There are a few major manufacturers responsible for most past and current IVC filter lawsuits. These include Cook Medical and C.R. Bard. A study showed Cook Medical's Celect IVC filters caused perforations in patients at a higher rate than other filters, yet the manufacturer failed to recall their devices. In 2015, the FDA sent a warning letter to C.R. Bard, advising them they were marketing an unapproved product, or a product altered significantly since its last FDA approval, noting their IVC filters were more prone to break than others.
The FDA also recommended that doctors and surgeons only use IVC filters if patients are unable to take medications for the same treatment purposes.
Not all IVC filters have been recalled, so it is important to consult with your surgeon or physician about whether or not this medical device is right for you. Patients should ensure they follow up with their medical professional about how long an IVC filter should be left in the body to avoid complications.
How can a Richmond defective medical device attorney help?
When you work with the products liability team at Phelan Petty, you get the support and relentless advocacy of our experienced group of Virginia lawyers, trained support staff, and medical experts. Our team will work together to develop your claim and help you understand your rights. And, unlike some of the "big box" national law firms, we get to know our clients personally and keep them informed at every step of the legal process.
How much is my IVC filter injury case worth?
Patients suffering complications from IVC filters may have to undergo corrective procedures, endure chronic pain, and other symptoms that may last a lifetime. Our defective medical device attorneys dedicate themselves to holding negligent manufacturers accountable for your injuries, and ensure you are compensated for your losses.
You or your loved one may seek financial compensation for:
Medical expenses (past, current, and future)
Physical rehabilitation and therapy
Pain and suffering
Lost wages and future earning potential
If your loved one died due to complications from an IVC filter, we can also help you file a wrongful death claim against the responsible parties. It is essential no further patients suffer preventable injury or death.
Richmond defective IVC filter case attorneys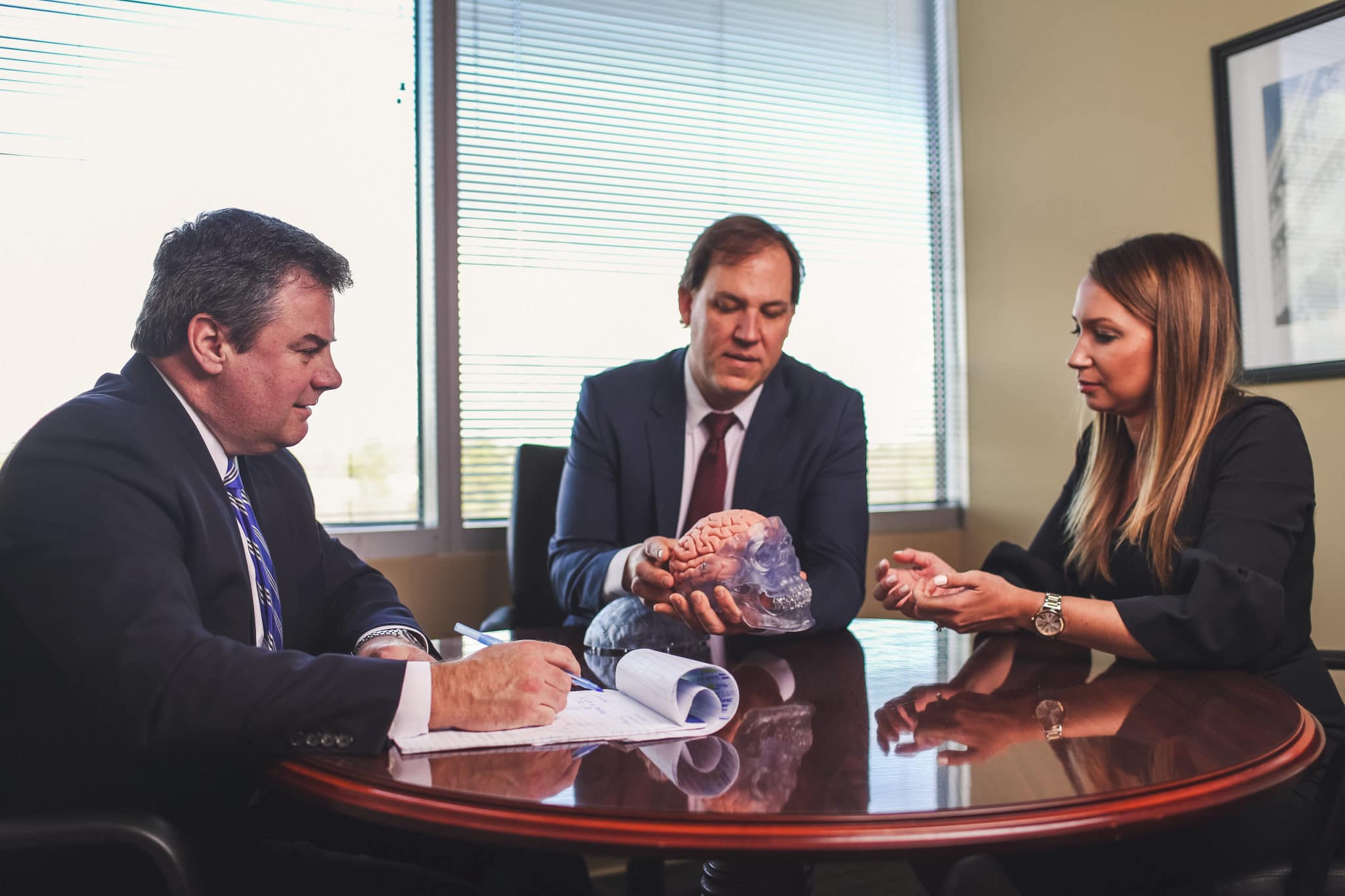 If you or someone you love suffered harm because of an implanted IVC filter, we urge you to get in touch with us for a free, no-risk assessment of your case from one of our experienced Richmond product liability attorneys. You may be eligible for compensation for your damages and losses. We can help. Please call 804-980-7100 or fill out the contact form. Our offices are located near I-64 and Route 250 in Richmond.
The content provided here is for informational purposes only and should not be construed as legal advice on any subject.
To get a free, no-risk assessment of your case from an experienced Virginia injury attorney, please contact us right away.
3315 West Broad Street
Richmond, VA 23230