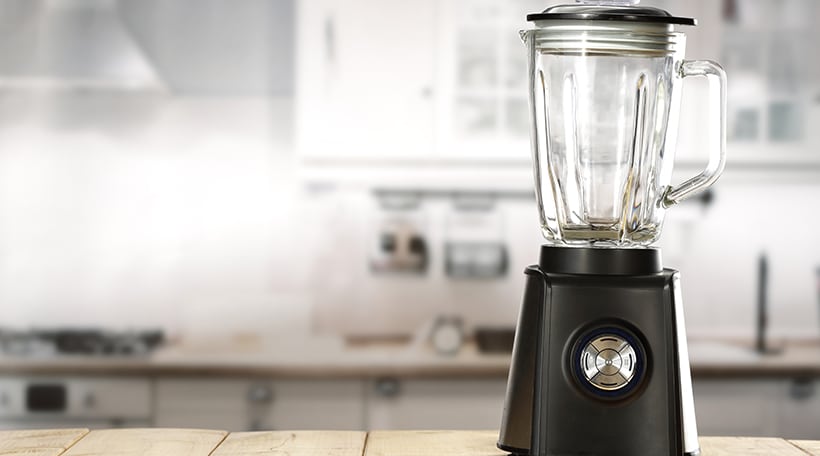 Richmond Defective Household Appliances Attorneys
Help when you suffer injury from defective home appliances and electronics in VA
We purchase our everyday products and appliances assuming they were tested and approved by the manufacturer. However, design defects or manufacturing mistakes happen, and when they do, an ordinary product like a hairdryer or blender can turn into a dangerous or even lethal object.
When shopping for a household product like a toaster or curling iron, we typically ask about price, quality, and savings. Our assumption is that the object is already free of defects and safe to use in the manner it was intended, and is not going to injure us or members of our family. Yet, many innocent people suffer injuries every year due to unsafe appliances and products.
The Richmond product liability attorneys at Phelan Petty advocate for those injured by defective products. We hold negligent companies, manufacturers, and sellers responsible when they allow dangerous appliances and products get into the hands of consumers. If you were harmed by a defective product in your home, let us help.
Did you know?
In 2018, nearly 14 million people were treated in emergency departments for injuries resulting from consumer products. [source]
What types of home appliances commonly cause injury?
According to the National Safety Council, the rate of preventable injury-related deaths in the home have increased 150% since 1999. Injuries from dangerous and defective products fall into this category, and can occur due to design flaws, manufacturing errors, or use of sub-standard materials. Depending on the product, a consumer can suffer injury ranging from a minor laceration to severe burns and scarring.
Some household appliances and products tend to be more hazardous than others, and manufacturers have a duty to ensure they are safe for consumers to use as intended.
Ceiling fans
Defective ceiling fans, or those improperly installed by a third party, can become loose and fall onto children or adults. Improper wiring or fan assembly can also lead to fires or electrocution injuries. In 2017, for example, one ceiling fan manufacturer was forced to recall a line because the owner's manual had a mistake that instructed consumers to install the light globe in a manner that would cause it to fall off.
Food processors, blenders, choppers
These types of appliances use sharp blades to do their jobs, which makes them inherently dangerous. However, a defective or malfunctioning chopper can cause devastating injuries. Several years ago, the CPSC issued an alert and recall for over eight million Cuisinart blenders after consumers reported finding broken bits of the metal blades in their food. Many suffered mouth lacerations and injured teeth.
Refrigerators and freezers
The CPSC estimates over 7,000 children are injured by refrigerators each year. Refrigerators can tip, fall, or pinch hands and fingers. They also cool our food and beverages using coolants and chemicals that, if leaked or ingested, can cause chemical burns and poisoning. Defective units may also cause electrical injuries and house fires, or even food poisoning if a freezer or refrigerator fails to cool effectively. Further, leaking water can lead to a slip and fall injury.
Space heaters
Home heating equipment is one of the leading causes of death in the United States. Each year, local fire departments respond to an estimated 52,000 fires involving heaters, with 490 deaths and 1,400 injuries. Space heaters can run on electricity, kerosene, propane, or other types of fuels – all of which can be volatile and dangerous. A defective space heater can lead to deadly carbon monoxide poisoning, or start a fire when placed too close to flammable objects.
Stoves, ovens, toasters
We all have toasters, stoves, and ovens in our homes. Household stoves and ovens cause five injuries every hour, and nearly half of these injuries happen to teens and children under 19 years old. Injuries often include burns from heating elements or oven parts, or chemical injuries from faulty installation. In a worst-case scenario, a stove or oven manufacturing defect can result in a house fire. Toasters, too, are subject to defects that can lead to electrocution injuries or fires.
Consumers who experience harm from defective appliances may face long-lasting medical issues. If you suffer these injuries due to corporate negligence, you may be eligible for financial compensation.
Injuries from defective Richmond household appliances
A malfunctioning or defective household appliance can lead to a variety of different injuries, from mild to life-threatening, including:
Amputation
Broken and fractured bones
Burns and scarring
Electrocution

Head and neck injuries
Spinal cord injuries
Traumatic brain injuries
Wrongful death
Young children tend to experience the worst injuries, especially in tip-over accidents. Every 43 minutes, a child is injured in a home furniture tip-over incident. However, any person of any age can suffer serious injury from a defective home appliance or object.

Who is responsible when I'm injured by a defective home appliance?
If you or a loved one suffer harm from a dangerous product, one or several parties may be liable for your injuries. They can include:
The manufacturer who designed and created the product
Wholesalers and distributors who passed the products on to stores
Stores and retailers that sold you the product
When we take your case, we work to show that one or all of these parties were negligent in the manufacture, distribution, or sale of the product, or breached a warranty regarding the sale of the product. Note that, unlike many other states, Virginia does not operate under the law of strict liability. Our Richmond defective product lawyers can guide you through this process.

What compensation is available in a Richmond product liability case?
Depending on your injuries, healing and recovery could take from weeks to months. In the case of serious or catastrophic injury, you may be left with permanent disability. Medical bills and the costs of future treatment can leave you with insurmountable financial burdens. A successful defective product claim entitles you to compensation for damages including:
Medical bills, current and future
Lost wages and future earning capacity
Permanent disability and scarring
Pain and suffering
In the case of wrongful death, the family may be eligible for funeral and burial expenses, among other damages.

Defective home appliance injury attorneys serving Richmond
Here at Phelan Petty, our attorneys have combined decades of experience pursuing product liability cases on behalf of injured consumers. If you or a loved one were injured by a dangerous or defective home appliance, we can help. To schedule a free consultation, please call 804-980-7100 or fill out the contact form. Our offices are located near I-64 and Route 250 in Richmond.
Related: